Now that summer is here in full force, homeowners all over the country are taking the time to enjoy the outdoors, spend more time with family and friends, and tackle all sorts of home improvement projects such as HVAC that they might have been putting off for some time now. No matter what your plans for the summer might be, there is one thing that all homeowners have in common, and that is the desire to make sure that their home is cool and comfortable when they finally come back inside. The difficulty of that task varies from home to home as some are just constructed differently, and some have air conditioning systems that have been taken care of better than others, or might just be newer.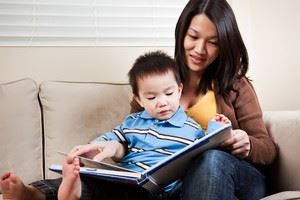 No matter what the case might be, you want your home to be comfortable for you and your family, and you don't want to spend a fortune to keep it that way. For these reasons, and a number of others, programmable thermostats are becoming more and more popular in homes all over the country, and they could provide you with just the tool you need to maximize the comfort in your home this summer. If you are still on the fence about whether or not a programmable thermostat would be a worthwhile investment in your home, our team of professionals has taken the time to put together this short list detailing just a few of the more significant benefits you can expect to gain by having a brand new programmable thermostat installed in your home.
Save Money
The most notable benefit that comes along with investing in a programmable thermostat is the serious potential to save yourself some money on your monthly energy bills. One of the most effective ways to keep your monthly energy bills low is by simply turning off your system when you aren't going to be home, but the usual downside to that is when you arrive home, you arrive to a house that is far warmer or colder than you would like. With a programmable thermostat, you can preset your system to turn off when you leave for work in the morning, and have it set to come back on and get your home to a comfortable temperature before you arrive, letting you save money and stay comfortable at the same time.
Less Time Adjusting Temperature
While it might be a hassle to have to change your thermostat at different points of the day, like setting it to a higher temperature when you leave for work in the morning, and turning the air back down when you arrive home, a programmable thermostat allows you to preset these temperature changes so you can spend less time worrying about adjusting your thermostat, and more time enjoying the comfort of your home. Whether you are looking to change the temperature just once a day when you go to bed, or change it multiple times during the day as you come and go from the house, a programmable thermostat lets you shorten the process and preset everything to adjust automatically.
Increase Your Home's Efficiency
With the help of a programmable thermostat, you can make your home more energy-efficient than ever. By limiting the amount of work your system has to do by programming it to automatically shut off when you aren't home, you can help to prevent a great deal of wear and tear on your system, and this not only means that you will keep your monthly energy bills better under control, but you will also reduce the need for expensive maintenance on your system as well. As time goes on, energy efficiency is going to become more and more important for the systems in your home, and investing in a programmable thermostat now will put you ahead of the curve in years to come.
If you are looking for a professional heating and cooling specialist in the St. Petersburg and Tampa Bay area, give us a call today at

(727) 339-5533

or fill out our online request form.