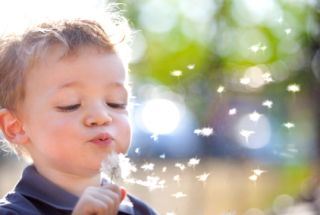 Have you taken a blanket off the bed or shaken a piece of clothing in your home only to find the air quickly saturated with floating particles and dust? Sometimes the particles are so obvious that you hate to think you are actually breathing in that stuff you see floating in the air.
What's bad is that within those particles are pieces of sloughed-off skin, germs, allergens, pet dander, and tiny living organisms that live on the dust called dust mites.
This may sound gross, but this is what is in the air we breathe every day. The only way we can change how much we breathe in is by cleaning the indoor air. Until then, we are left with the old methods of clearing out bad air from the house…open it up and shake everything out.
At Forest Air Conditioning & Heating, we regularly install whole-home air cleaners and systems in the St. Petersburg, Tampa area. Our licensed and fully skilled Tampa Bay Air Conditioning & Heating technicians have extensive knowledge on air cleaner systems. Here are some things you'll want to know about whole-home air cleaners.
Spring Cleaning? Consider Air Cleaner Installation
Pretty soon it will be that time of year again when people start to really clean out their homes. Though Spring isn't just around the corner yet, it will come soon enough.
There's still time this year to consider getting an air cleaner installed in your home. Your new air cleaner will do the work of cleaning the bad particles out of your air. You have many choices available on the market today, but we recommend you consider whole-home air cleaners.
The reason we recommend this system over any other has nothing to do with our desire to sell something. It has everything to do with the fact that a whole-house unit will clean the air in your home sufficiently. As professionals, we know that portable air cleaners just don't work.
Whole-Home Air Cleaners vs. Portable Air Cleaners
Portable air cleaning units only clean very small areas. And when the filters are holding the maximum pollutants it can possibly hold, the rest just gets passed on through the system. People think they are cleaning the air, but they're just running the machine needlessly.
Filters for portable units are very expensive and don't last long. While the initial cost may be reasonable, you will likely pay just as much again for the replacement filters. This is why a lot of people end up selling these portable units at yard sales.
The whole-home air cleaning systems are manufactured and rated to provide superior air quality for your whole home. You have many choices in the whole-home systems, including brands, and the depth of air quality you need.
Some systems can also assist you with humidity levels as well. Other options include:
Air filter types
Trapping technologies
HVAC system integration choices
Energy savings choices
Living Green choices
If you have questions or are looking for air cleaning systems in St. Petersburg, please call

(727) 339-5533

or complete our online request form.