Your HVAC Experts
Quality, On Time Service, at a Fair Price
Serving Pinellas , Hillsborough, Pasco, Sarasota, and Manatee Counties
St. Petersburg HVAC Technicians
Quality, On-Time HVAC Service at a Fair Price in Pinellas County, Hillsborough County, Sarasota County & Surrounding Areas
Forest Air Conditioning & Heating Inc. is an air conditioning and heating installation, repair, and maintenance company, serving our friends and neighbors in the greater St. Petersburg area since 1994. Whether you need seasonal preventative maintenance, retrofitting for older properties, or emergency breakdown repairs, our skilled team of licensed, experienced HVAC techs in St. Petersburg, FL are ready to provide expert services for your home or light commercial business.
Our same-day service appointments let you start consulting with our team the minute you notice something wrong with your equipment. We'll provide you with professional advice and practical solutions that restore quality comfort to your home or business in no time. Our HVAC techs in St. Petersburg, FL also have our Cool Club, which provides the preventative maintenance you need to keep your system running. With relationships with all the best brands, a rigorous drug testing and background check process for our technicians, and over 80 years of combined experience, there's no heating, cooling, or indoor air quality issue that we can't resolve for you.
What is HVAC?
HVAC stands for Heating, Ventilation, and Air Conditioning, referring to the systems that produce and distribute heated and cooled air inside and outside residential and commercial spaces, such as houses, offices, and sports arenas. Furnaces, air conditioners, and other HVAC systems cool and heat fresh air from outside and remove excess humidity through a mechanical ventilation process.
Not only does an HVAC unit move air and make it comfortable indoors, but it can also improve air quality by removing dust, bacteria, viruses, and other particles through filters. However, these systems need to be properly maintained throughout the year.
Ignoring routine maintenance after prolonged use can lead to issues that require repairs or even complete replacement. Whether you need preventative maintenance or emergency repairs, you can always count on our expert HVAC technicians in St. Petersburg, FL at Forest Air Conditioning & Heating Inc. to get the job done right!
We look forward to providing our top-quality products and highly efficient and effective workmanship to your property today – call (727) 339-5533 today for free quotes and same-day HVAC service in St. Petersburg and beyond!
Join Our Cool Club!
Experience the convenience of our maintenance plan, and keep your system in the best shape possible.
5 Star Reviews for 5 Star Service
A Company That I Can Trust - Robin L.D.

Efficient & Professional - Dominic F.

Work Professionally Done in a Timely Manner - Ann S.

More Than Happy to Recommend - Roy S.

Great Service & Fair Price - Stefanie P.
Over 80 Years of Collective Experience

Providing the Best HVAC Solutions

Drug Tested & Background Checked

Licensed for Your Protection

Same Day Services Available

Family Owned & Locally Operated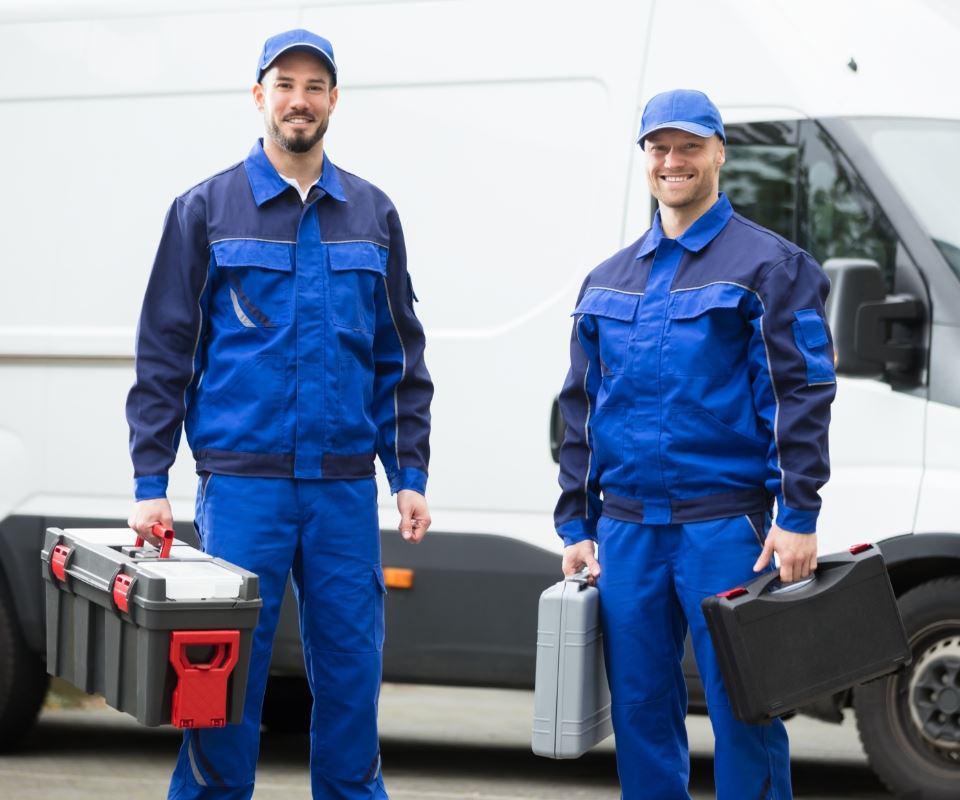 We're Here to Help!
For any air conditioning or heating service, turn to Forest Air Conditioning & Heating today and get a free estimate for your service.