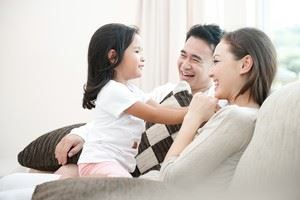 If trying to determine what's wrong with your AC unit is causing you frustration, contact a trusted Tampa Bay air conditioning company like Forest Air Conditioning & Heating before you spend any more time on the complication. Our skilled HVAC technicians will assess the problem and perform the air conditioning repair effectively.
Scheduling an air conditioning repair is especially crucial when the warm months of summer approach, so don't wait too long to have a qualified professional take a look at your malfunctioning cooling system.
Reasons to Schedule AC Repair Services
There are plenty of reasons to reach out to an HVAC technician from Forest Air Conditioning & Heating, and one of them is when your AC unit won't turn on at all. When this complication occurs, the air conditioning repair typically involves checking your thermostat's settings, replacing a blown fuse, or resetting your circuit breaker. If your cooling system has the opposite problem and won't turn off, your air conditioning contractor can examine the outdoor run relay to look for welding that occurs as a result of continuous electrical arcing.
Another common air conditioning repair is replacing a worn-out compressor so that your AC unit will blow a sufficient amount of cold air. Additionally, air filters and fan motors may need to be replaced if the amount of air circulation throughout your home is inadequate. You should also watch out for water leaks that form as a result of excess condensation and a faulty component.
If you need an experienced air conditioning company to perform an air conditioning repair in your Tampa Bay home, reach out to the skilled team at Forest Air Conditioning & Heating for exceptional service and workmanship. Our air conditioning experts can also provide you with maintenance tips that will help extend the life of your cooling system.
If you're looking for a professional air conditioning repair company, please call St. Petersburg & Tampa Bay Area then please call (727) 339-5533 or complete our online request form.